"We're only used to seeing things from the players' perspective on Twitch or whatever, but not so much what happens behind the scenes."
Matt Joyce, one of the top global commentators for online multiplayer game Dota 2 and an e-sports and gaming tutor at RMIT, is running the classes via Zoom until COVID-19 lockdown restrictions ease.
"You could sense the enthusiasm from the first lesson. Very rarely an opportunity like this comes along, so they're gripping it with both hands," he said.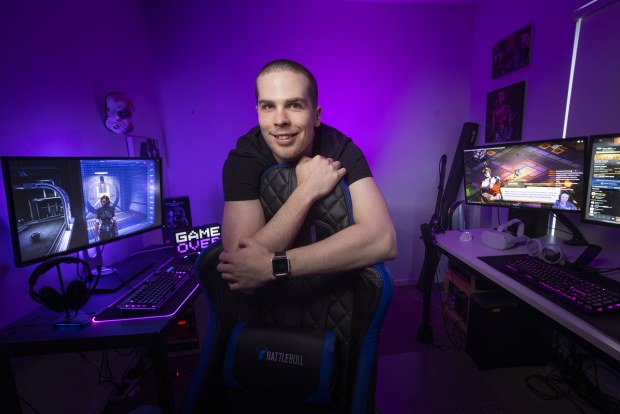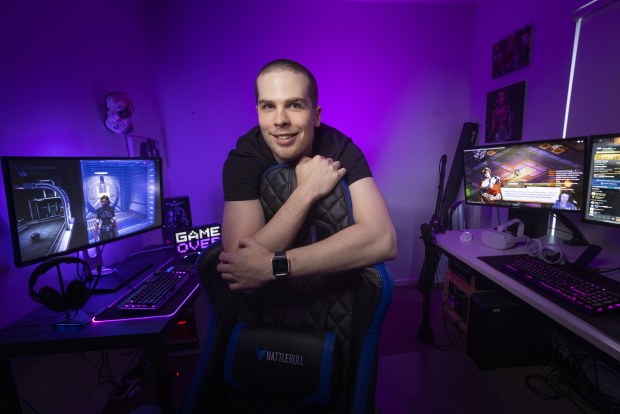 For BIG e-sports founder Chris Smith, whose company designed the course curriculum, the idea is to get the students thinking about careers in STEM through the Trojan Horse of fun. Most of the students are male.
He said trying to force students to code sounded like a logical way of solving the IT skills shortage in Australia, but was not exciting enough in practice to ignite a lifelong spark for technology and computing.
"It's not to say kids shouldn't code at all, but I think you'd be hard-pressed to find a group of year 9 boys and girls who really want to sit down and slam out some code for four hours," he said.
"That does excite some people … but getting kids excited through something they enjoy is so much more important."
Tournament offers $40m prize pool
Since entering the e-sports industry in 2011, Mr Smith has held various roles including working as an influencer, PR marketing specialist, player manager, community manager and semi-professional player.
He said the variety of ways to get involved in the gaming world after high school excited him the most about creating this course.
A $40 million prize pool e-sports tournament, The International (Dota 2), is running this week, along with the 2021 League of Legends World Championship, which traditionally attracts the most e-sports viewers worldwide.
According to Matthew Ball, an investor and managing partner of venture capital firm EpyllionCo, the gaming industry is growing 2.5 to 3.5 times faster than comparable media sectors such as film, television, and music.
Games such as Minecraft, Fortnite, Roblox and Grand Theft Auto often have 100 million players or more clocking up well over a billion playtime hours in any given month.
This does not even include the billions of hours consumers spend watching other people play games on YouTube, Twitch and other platforms such as Facebook's Gaming.
Last Wednesday, streaming platform Twitch was the victim of a massive data leak after an anonymous 4chan user leaked 125 GB of data, including payout information for more
We are sorry that this post was not useful for you!
Let us improve this post!
Tell us how we can improve this post?